Travelling to Bimini
There are two options available for your transport to and from Bimini Island. Either you book our recommended Charter flight company package – details provided by our reservation office when you book. Or you arrange your own transport – you need to do your own research on this.
I) Our recommended way of travel
The Charter flight package is our recommended way to travel to and from Bimini, from Fort Lauderdale. The price for the roundtrip flights & travel to Bimini is approximately $505 + $22 fuel surcharge (subject to change) which includes:
all United States and Bahamian flight-related taxes and fees
transfer from the hotel in Fort Lauderdale to the Fort Lauderdale airport on the Monday morning
taxis from Bimini airport to the WildQuest Retreat centre on Monday, and back again on Saturday when travelling with the group.
Once you book your retreat with us, we'll contact you when it's time to arrange your Island Flight, usually two weeks before the start date of your retreat. We'll send you the Charter flight company's information and you'll book the Charter flight directly with them.
Once your flight is booked, all you have to do is arrange your own travel to our partner hotel, Hilton Fort Lauderdale Marina, on the Sunday before your retreat. All travel from there onwards until your return to Fort Lauderdale airport the following Saturday morning after your retreat is arranged within the Charter flight package.
Getting There
WildQuest is based on the island of Bimini, The Bahamas, just off the Florida coast. We all arrive for the first night of the program, Sunday, at the Hilton Fort Lauderdale Marina hotel. Check-­in time is 4:00 pm.
Please make your own travel arrangements to the Hilton Fort Lauderdale Marina hotel. The closest airport is Fort Lauderdale-Hollywood International Airport (FLL). The next closest airport is Miami International Airport (MIA) which is about an hour's drive away.
The Charter company will make your journey as streamlined as possible. They will pick you up, along with the rest of the group, early Monday morning from the Hilton Fort Lauderdale Marina hotel and shuttle you to Fort Lauderdale Airport for the short half hour flight to Bimini.
Upon landing on Bimini, you will clear Bahamian Customs. Yay you have arrived! We take a car taxi to the dock on South Bimini where a small ferry will take us the short distance to the dock on North Bimini.
On North Bimini, another car taxi will take us to WildQuest's Retreat Centre located in the small fishing village of Porgy Bay. All transfer costs are paid for, if you are travelling with the group on the Charter flight.

If everything is on time you will be arriving at the WildQuest Retreat Center around 10am on the Monday morning.
Getting Back
Your return flight from South Bimini Airport to Fort Lauderdale leaves at 10am on the Saturday morning at the end of your retreat. You should clear US customs by around 11:00 am. If booking a connecting flight home from Fort Lauderdale or Miami on the Saturday, these times are recommended:
From Fort Lauderdale International Airport, DOMESTIC flights
> After 1:30 pm
From Fort Lauderdale International Airport, INTERNATIONAL flights
> After 2:30 pm.
From Miami International Airport, DOMESTIC flights
> After 3:30 pm.
From Miami International Airport, INTERNATIONAL flights
> After 4:30 pm.
II) Arranging your own transport
If you choose to arrange your own transport, you are responsible for all your own transfer costs to and from the WildQuest Retreat Centre. The retreat starts at 10 am on the Monday morning, so be sure to arrive then! Flight options include TROPIC, SILVER and AZTEC. The ferry option is BALEARIA. If needed, you may request Saturday/Sunday night lodging at WildQuest for $170 additional, per room, per night.
WildQuest takes no responsibility for these options. Read all fine print and ensure adequate travel insurance coverage. Please let WildQuest's reservations office know your Bimini arrival and departure times at least 30 days before the start of your retreat.
The Week at a Glance
Sunday.
You arrange your travel to Fort Lauderdale International Airport (FLL) or nearby Miami International Airport (MIA) in Florida and your travel from the airport to the 4-star Hilton Fort Lauderdale Marina hotel. From there, we take care of your night's stay at the Hilton Fort Lauderdale Marina hotel.
Monday – Morning.
The Charter company will provide a shuttle from the hotel to the Sheltair Aviation Facility at FLL – the cost is included in their package. You'll board the island plane to Bimini, and land at South Bimini airport, where a shuttle to our retreat centre will be provided. You'll be met by the WildQuest crew, arrive to your room and in the afternoon we'll all go out on the ocean on WildQuest's catamaran, DolphinQuest. We'll return in time for dinner and sleep at the retreat centre.
Tuesday – Friday.
We spend four more days on DolphinQuest, (weather permitting) and sleep at the Retreat Centre.
Saturday – Morning.
Taxis will be provided to take you to South Bimini airport where you'll board the island plane for your flight to Fort Lauderdale International Airport to continue your self-arranged journey or connecting flight home.
Please note: The cost of taxis is included in the Charter flight package. If arranging your own flights or travel from Bimini, you will need to pay your own taxi and travel to the airport.
If you'd like to add a couple of extra nights stay at WildQuest before or after your retreat week, please call the office.
If you stay for two consecutive retreats, you are welcome to spend the interim weekend at WildQuest's retreat centre and explore the island on your own. Check with our reservations office for details.
THE BEST BIT: Because all travel arrangements to and from the island are taken care of, this is an ideal holiday for those looking for a wilderness experience, without having to go on it alone. It's a wonderful way for solo travellers to belong to a like-minded group where connecting from the heart is a priority – and many guests have told us they made friends for life on a WildQuest week!
Saving The Planet
Climate change is a serious environmental threat and air travel is the fastest growing contributor to the problem.
To play our part in tackling climate change and limiting our personal impact, we have teamed up with Climate Care to offset our greenhouse gas emissions.
Climate Care 'offsets' the amount of energy you used to fly by creating or saving energy through a series of projects in renewable and energy efficiency projects.
Check out the emissions calculator by selecting your point of departure and arrival, which will tell you how much energy your flight used and the amount of money you could contribute to offset it. You can use the calculator to offset emissions from flying, driving and household energy use too.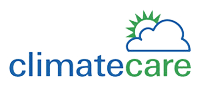 Saving the planet, one calculation at a time.