Deep diving into change
As I sit in this loud and overwhelming airport on my way home from Bimini, I reflect upon my time this year at WildQuest, the journey that I keep close to my heart, and the pure love and light that I bring with me from Bimini into the future.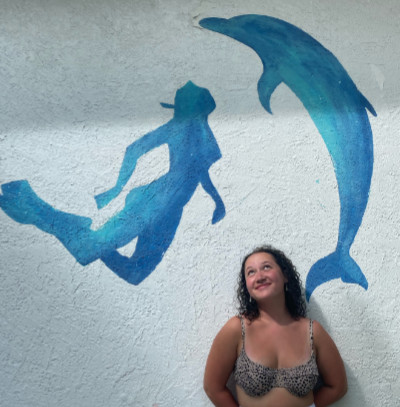 Each year post-WildQuest, I am reminded of the ephemeral nature of things.
And yet, I am also struck by the constancy of change— the rolling tides, the dolphins changing course, the shocking transition from breakfast on Saturday morning to the taxi, the weather quickly turning from sun to storm.
On my final morning in Bimini I whispered just that to myself as the sun rose and I sat on the dock, "the only thing constant is change."
Change can be scary though, I know that full well. But if I've learned anything from my weeks at WildQuest, it's that the beauty of life truly lies just beyond your comfort zone (well, that and the fact that Niketa's food heals all).
We must give in to change, into the unknown in order to access the majesty of living freely and unabashedly honoring the inner voice who longs for the adventure of life.
When I first came to Bimini, I was 18, afraid of change and afraid of being in the "in-between" where shadows lurk and the mysteries of the self reside. Now, on my third trip to WildQuest, I am 21.
I now understand, thanks to my time here learning to free dive, that life moves quickly and change happens without abandon, but if one relaxes into the change in pressure, divinity holds you in the most magical way. A way that not only allows you to grow upward but outward in all directions and deeper into the aquamarine gift of self-discovery.
So, thank you to my WildQuest family for another wonderful week, one full of swimming in love, nature's embrace, and deep dives into change!
Written by Mya Grace Thompson, following her WildQuest week, 2022.