WildQuest Kitchen
Welcome to the latest edition of the 'The WildQuest Recipe Collection'.
Bircher Muesli
Celebrate your mornings in a delicious way with our most popular WildQuest breakfast recipe!
Ingredients:
1 cup oats
1/2 cup nuts (walnuts, pecan nuts, almonds, coconut… or mix all nuts together)
1/2 cup dried fruits
1 apple
2 cups almond milk
To make:
Cut (or grate) the apple into small pieces and mix with oats, nuts and dry fruits. Add the almond milk and leave in the fridge for 1 day (or overnight).
To serve:
Take out of the fridge and decorate with nuts, fresh strawberries and berries.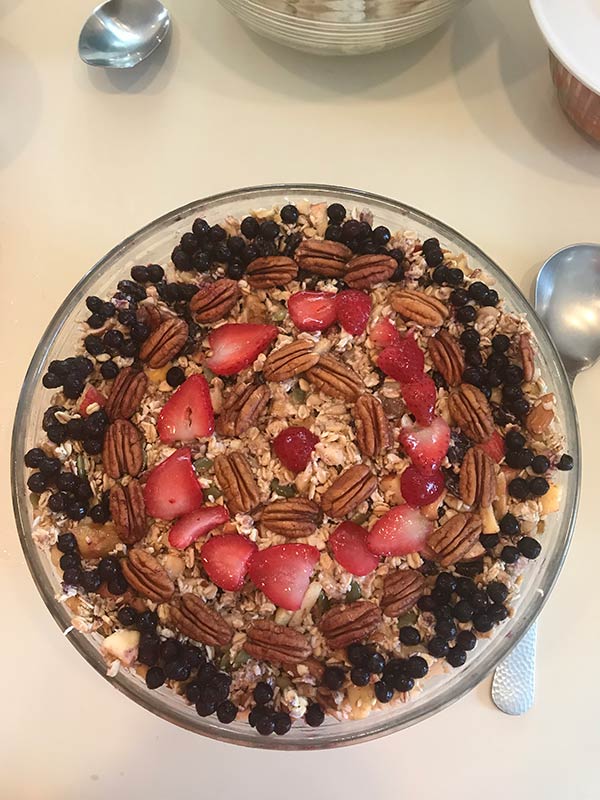 Then…. find your favourite place to sit, send yourself some gratitude, eat and enjoy!!
We also want to send gratitude to our beloved crew member Atosh for introducing this recipe to WildQuest.

She was super passionate about it and made it with a LOT of love.

Thank you Toshi we love and miss you!