NY Times author's dolphin dream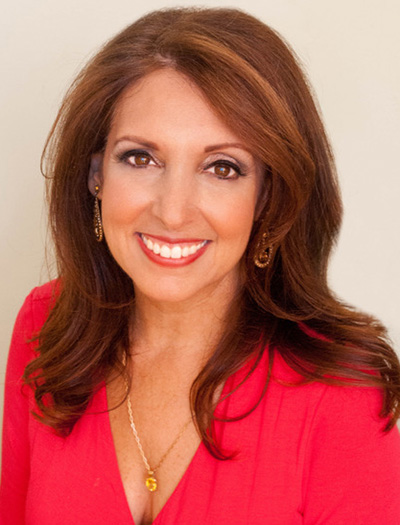 Marci Shimoff is a #1 New York Times bestselling author, world-renowned transformational teacher and expert on happiness, success, and unconditional love. She's also a Law of Attraction expert who was one of the featured teachers in The Secret and her books include the international bestsellers Happy for No Reason and Love for No Reason. Here she shares her experiences of her visit to WildQuest and fulfilling her dream of swimming with wild dolphins in the open ocean.
One beautiful summer day in 2016, I found myself in the luscious warm waters of Bimini surrounded by some sweet sister friends along with some of the most magical, loving, and wise creatures on the planet— dolphins. It was always a dream of mine to swim in the open ocean with wild dolphins and here I was…living the dream, filled with gratitude that it was better than I had even imagined.
I've spent the past 20 years researching the concept of happiness and what it is to be 'happy for no reason,' which I define as a deep state of peace and well-being that doesn't depend on our circumstances. I've found many tools that help people live more and more in this state of unconditional happiness. On those days with the dolphins, I learned yet another path to happiness through the exquisite experience of connecting with these beautifully present beings.
They are ambassadors of 'happy for no reason'…truly. They transmit a joy and a playfulness that's infectious. The first moment I came face to face with a wild dolphin, I felt exhilarated and overcome by the same deep state of peace and well-being that I teach about. I couldn't help but feel happier in it's presence.
The dolphins play in the one mind, one heart frequency—or as they say at WildQuest, 'One world, one pod'.
So sharing the trip with a wonderful sisterhood was the perfect way to experience this unforgettable adventure. The dolphins simply, but powerfully reminded us to breathe and stay present with each other which deepened our connections and made for a heart-opening trip on every level.
I think back on my beautiful time with the dolphins, my sisters and all of the fabulous WildQuest family with such joy and love. I can't wait to return someday.
Until then, the feeling lives on in my heart.
For more on Marci's teachings and books visit her website http://happyfornoreason.com