Reflections from the WildQuest kitchen
When our beloved cook Tara was unable to come for this year's season I was asked to step in as WildQuest cook. I've been a long time foodie, kitchen hover-er and part-time cook/dessert chef over the years of my rather 'eclectic' career so it was a good fit.
As many of you may know, living on Bimini is like being on a different planet in many ways. I so appreciate good systems, and WildQuest is often referred to as a 'well oiled machine'… so many moving parts, that are often not seen, that make it all come together in such an 'un-machinelike' way.
From having food deliveries flown over on Saturday (weather permitting!), working around unexpected power outages, and understanding the flow of local suppliers, I feel an even deeper respect for what all of us do here at WildQuest. We truly are a team.
I feel so touched when our guests tell me that they can feel the love in the food that I prepare for them – of course I'm happy that they like the taste too, yet from between being a guest myself and a part of the team, this is what I feel makes WildQuest such a special place. People feel and taste the love!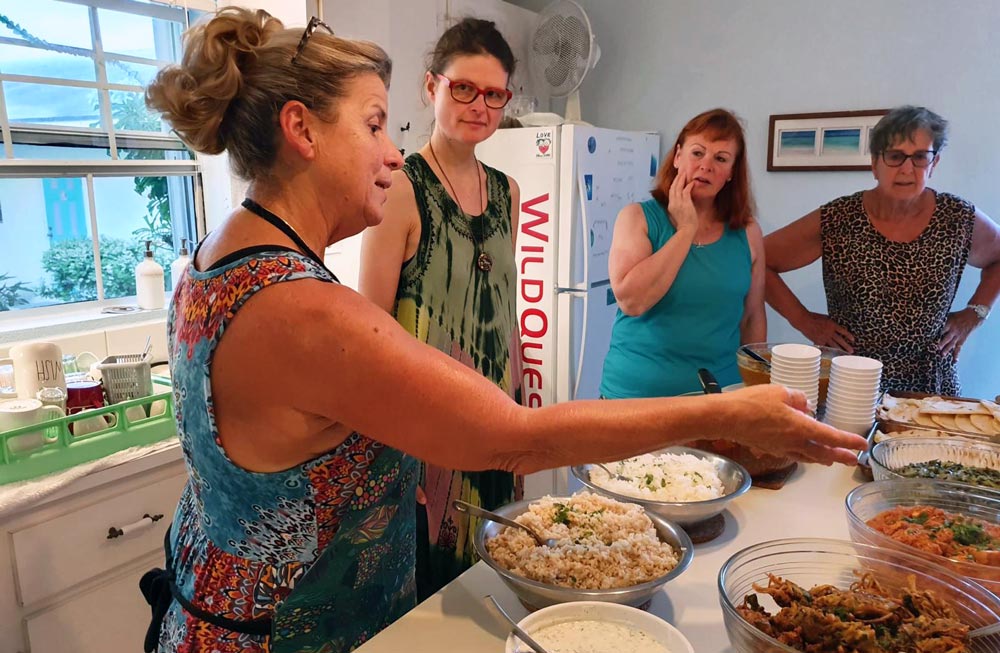 I love that I had somewhat of a 'template' that Tara set up from previous years, and that I also had the opportunity to contribute my own creations… I find this a philosophy that permeates all of our experiences here as team/crew. Self expression and creativity are encouraged, mistakes allowed, and the learnings from them always valued.
Our connection as a team is nurtured and strengthened through living together at WildQuest as a small community. The sharing circle that we have together on a Saturday evening is an integral part where we can reflect, dive deep if necessary and reconnect with each other to keep the cohesiveness flowing – a brilliant idea and deeply valued I find.
Being here for a full season has also been a great opportunity to see a lot of return guests over the many weeks. It feels like we're an extended family/pod that ripples throughout the world and touches many lives with love and possibility for transformation.
I'm so touched to hear people share their experiences from the first time they looked into the eye of a dolphin, to coming back over the years to share it with friends and family. I've seen children grow up, relationships blossom, and lots of personal challenges overcome.
Sometimes I struggle with what I see happening on our planet in these times and I find it challenging to feel hopeful. Being a part of WildQuest, I feel blessed to be involved in something that is contributing to what I feel is very necessary for our time now…. A quote that I love from Pierre Teilhard de Chardin sums it up for me…
"There is almost a sensual longing for communion with others who have a large vision. The immense fulfillment of the friendship between those engaged in furthering the evolution of consciousness has a quality impossible to describe."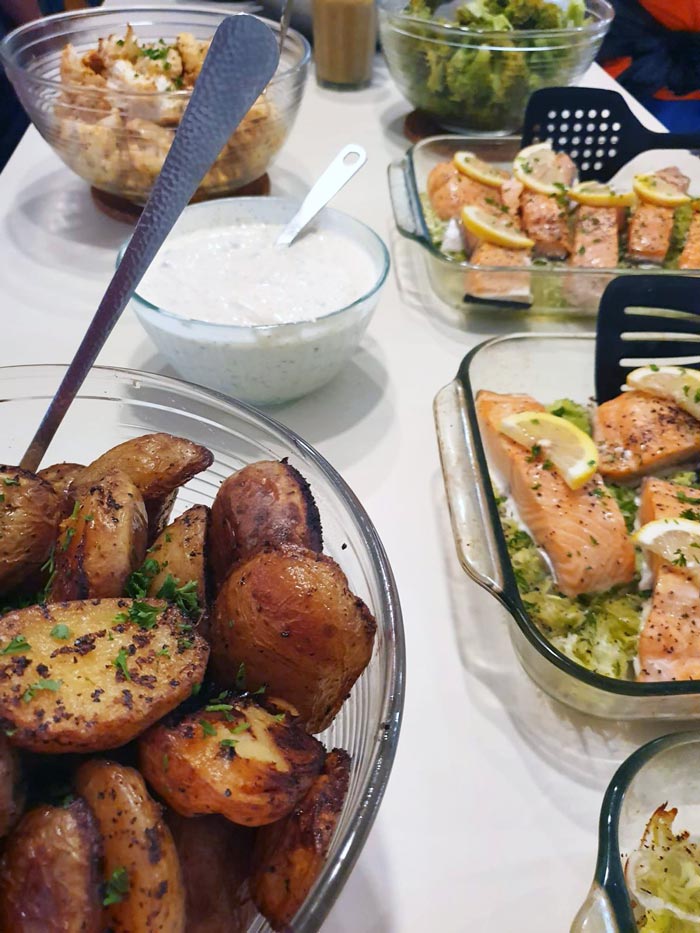 I'd also love to share one of our most requested WildQuest recipes – it evolved from Tara's original Honey Dijon Mustard Salad Dressing and makes about 2 cups.
Niketa's Honey Mustard Salad Dressing
In a blender start with:
1/4 cup Apple Cider Vinegar 1/4 water
4 cloves roasted garlic
3 Tablespoons Dijon Mustard
3 Tablespoons Honey
1 Tablespoon Dried Dill
1 Teaspoon Salt & Pepper each
Blend on low to mix, then slowly drizzle in about 1 to 1 1/2 cups of good oil to emulsify. Can be Olive Oil, or whatever vegetable oil you prefer.
If it gets too thick, add a little water. Enjoy!