Stella Maris Speaks
Listening to the quietest voice.
She has never lost touch with the other realms she knows surround us. Angel guides, animal companions and the sweet power of nature were always welcome visitors in Adena Tryon's childhood, growing up in the river valley and mountains of Roseburg, Oregon. She has always known she is here to help others.
That calling led the adult Adena to take on a Masters degree in social work and helping people in the most challenging situations: Homeless shelters, hospitals and hospice for patients in palliative care. Helping people pass over was touching and meaningful. "I have always felt the 'other side' all my life", Adena explains, "We all have guides and supporters who have passed on. We can find them if we learn to listen."
A sweet story of sensitivity to the beyond was when Adena's beloved grandma Auralie passed away, leaving her a strong message in the quietest whisper. "I've left you something special to me," Adena heard when sitting quietly in her grandma's bedroom. Moving around the room, she stopped at a jewelry box. A necklace within it was still warm. A sign. Her aunt revealed grandma Auralie had gifted Adena a locket initialed with the letter 'A'. Inside, was a lock of Adena's baby hair her grandmother had worn close to her heart for so many decades.
It was also listening to the tiniest of voices that catapaulted Adena to a life-changing decision. After seventeen years as a social worker building up a really successful business, just when it was all going perfectly, she knew it was time to give it all up. A deeper level of heart was calling. Only thing was, she wasn't sure what that was. Yet.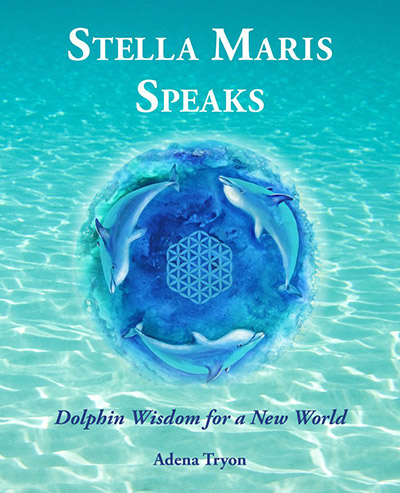 In her 20's, Adena was swimming in the ocean, only to realise it was right next to an enclosure of captive dolphins. One swam right up to her; separated by netting but not by being, the dolphin poured unconditional love and knowledge into her heart. Later, taking a trip to Mexico in 2016, she remembered this profound connection and decided it was time to swim with dolphins in the wild. Diving into the water, Adena was greeted by a young dolphin, her soft voice sharing her name "Kaleosi" which Adena discovered later means the pure voice calling or inviting.
From then on Adena has been enveloped in dolphin energy wherever she goes. On another trip to Hawaii "The dolphins told me what I knew deepest down. We have a divine self, a higher consciousness".
This meeting opened up a floodgate of knowing. Adena wrote down all the dolphin whispers she was receiving. "The knowledge kept flowing. I was told we are all here as volunteers, to bring love and light, to change the planet. They told me they are here to support us and to work in partnership for humanity's awakening'.
Surprise after surprise followed. The dolphin consciousness asked if she was ready to share the knowledge. She could only say yes even though, "I thought I was maybe going a bit crazy at first, but then I'd get information and only later when I looked it up did any of it make sense".
First she was told the name of her spiritual pod–Stella Maris, meaning starlights of the sea. Next she heard the names of angelic dolphin beings who had messages and healing to share.
Twenty four hours a day, for three months, the whispers from the dolphins continued.
It was only when a friend suggested the writings were a book, that Adena realized her next steps. As she flowed with love and willingness, she was gifted with a cast of heartful characters who could help turn the stream into a book.
A new acquaintance dreamt about her and how they were to share the dolphin light with others. That friend turned out to know a Yale-educated editor who'd worked at Random House, one of the world's most prestigious book publishers. Hired.
The next gift was an Argentinian illustrator Florencia Burton who Adena describes as "My instant soul sister. She totally understood me and everything I was offering in my new purpose." Florencia's illustrations grace the book and bring the messages of light and love to life.
With many brilliant people on her team and a supportive husband who adores dolphins as much as Adena, the book Stella Maris was published in September 2017. Within twenty four hours of launch, it was the Number One Bestseller in its category in the USA on Amazon and weeks later, also, in Australia. "I thought it was going to work a bit like a drip, drip campaign considering we did no publicity," smiles Adena. "Turns out the dolphins created a giant wave".
Two months before the book was published Adena and her husband James celebrated their 20th wedding anniversary at WildQuest. Adena was taken by the utter beauty of the Bimini waters and her connections with dolphins. "I also loved our human pod", Adena muses, "At WildQuest I saw what's possible for our world, A joy of connection and togetherness filled with the unconditional love the dolphins gave us in our meetings with them in the water. A being together we could enjoy later on land with our new friends".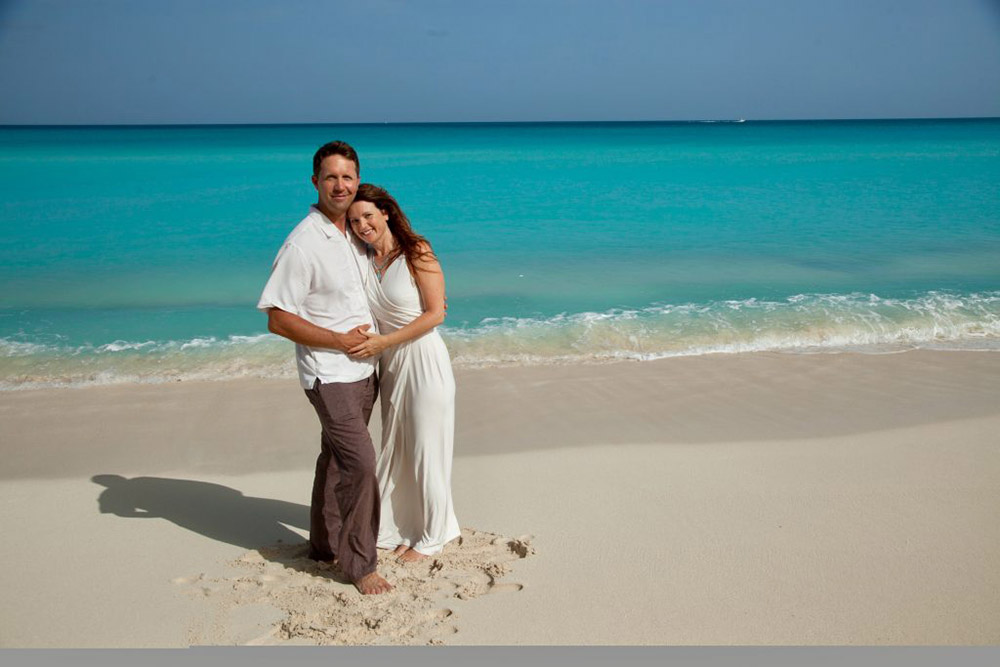 It was this communion and sweetness that Adena decided to tap into in organizing her retreat for April 15-21 2018 at WildQuest. The retreat is designed to "Help each person connect with dolphin medicine and consciousness and how to apply that in life", she explains. A mix of healing circles and ceremonies, journaling and practical guidance, the most important gift of the retreat is sharing "The gift the dolphins gave me. Learning to really, deeply listen to my heart and guides in the other realms. When we listen we discover everything is conscious and communicating with us, that's where we feel our unity. The dolphins have brought so much joy and ease to my life and my greatest wish is that their wisdom can help with the healing of others and our world."
If you'd like to book Adena's retreat, Ignite Your Joy, April 15-21 2018.
Listen to Adena's interview Dive into the Ocean of Oneness on the Beyond the Ordinary Show and a second chat Lemuria Messages
Buy the book, Stella Maris Speaks.