Mermaid Soul Sister
"I must be a mermaid, I have no fear of depth and a great fear of shallow living." – Anais Nin.
When the dolphins begin to speak, you listen. The first time I heard their messages was in 2016 after my first wild dolphin swim, angelic voices transcendently sharing about their love of humanity, our evolution, life purpose, and ancient connection. They asked for me to help write their messages in Stella Maris Speaks (2017), a continuous flow of communication from their consciousness to mine. I could not logically explain this experience, but it was real. I traveled around the world to swim with these wise, wild beings. The dolphins guided me directly to WildQuest, a place I consider to be unparalleled in its ability to connect humans and Cetaceans.
During my first visit to WildQuest, I experienced the bliss of the crystalline, aqua-blue water and the super charge of receiving dolphin energy transmissions. Our group received messages and personal interactions from the dolphins, all of us blessed in different ways. I was impressed with how the WildQuest team guided our interactions with respect and kindness. They had a true relationship with the dolphins that had been built over time.
One of the greatest gifts of the retreat was the group experience. Somehow this special place drew resonant souls together, connecting them from across the world. This was something I had been waiting for, a deeper connection to my soul family… my true pod.
The dolphins and WildQuest have helped me to find this family. Returning to Bimini a second time brought me the gift of Ina, my mermaid soul sister.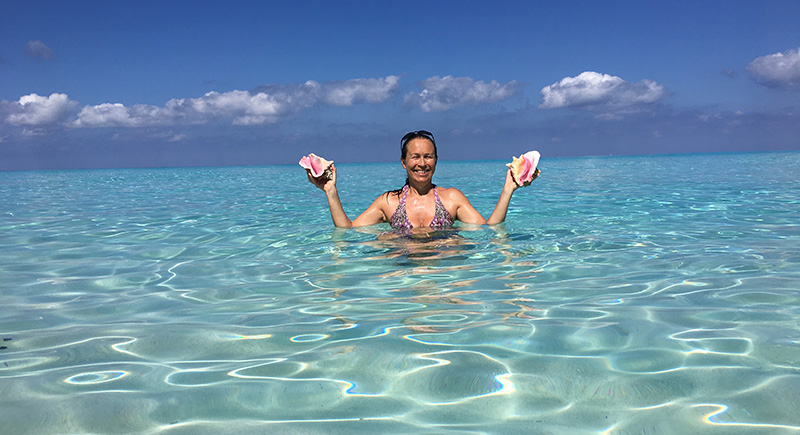 I'll never forget the first time I met Ina. She was radiant, shining with a peaceful, quiet wisdom. I watched her dive into the water and transform into a real mermaid, going deep below the surface with the dolphins surrounding her. There was a recognition of her soul, she was familiar, and I remembered her. And I was also a mermaid at heart!
We both traveled the path of the mystic with our dolphin guides leading the way. We were living our Beauty Way, listening to the voice of our intuition and saying yes to divine assignments. We soon discovered we could create even bigger magic together, a perfectly matched pair of dolphin whisperers and soul sisters.
It is our joy to offer you the Divine Bliss & Joy Retreat April 19-25 2020 at WildQuest. This is an opportunity to meet the dolphins in person, to experience their transmission and communication, to discover your soul family, while immersing yourself in healing power of the divine feminine (whether you are male or female).
Ina will teach Yin Yoga & Flow – the feminine, deeply transforming, empathic, loving kindness kind of yoga that opens and heals body & soul. I will facilitate group circles and healing ceremony. Our partnership will create a magical, healing space for your soul.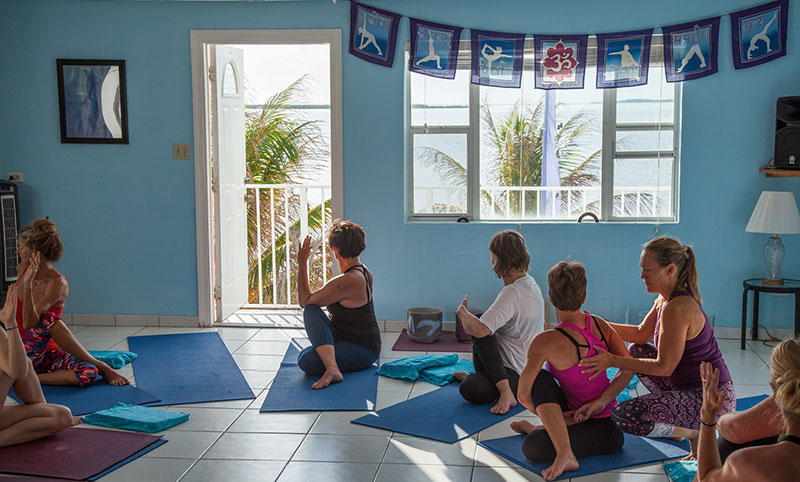 This retreat will re-balance your energy, supercharge your intuition, and help you to receive the gifts the dolphins have for you. Our intention is to create an unforgettable experience for you to spiral within, expand your interspecies communication abilities, heal and rest, and connect with your soul and Beauty Way.
Our circle of endless light is forming and we hope you will be there to share this life-changing experience.
To find out more and book a place on this retreat, Divine Bliss & Joy Retreat, April 19-25, 2020, visit our booking page.
Adena Tryon is a bestselling author and divine feminine mystic who offers group sessions, healing ceremonies, and sacred retreats around the world. Embracing life as a modern-day priestess. To connect with and learn more about Adena visit: https://adenatryon.com/
Ina Lovdall is the founder of Yin & Yang Yoga Academy in Norway, where she holds Yoga and Qigong Teacher Trainings. To connect with and learn more about Ina visit: https://www.yinyangyoga.no/